I would like to start off by encouraging everyone who reads this blog to watch this video given below first.
On 20th September millions and millions of students from all across the world gathered in their respective cities, states or countries to strike against the deterioration of the environment and its effects on the climate. Greta Thunberg, a 16 year old Climate Activist from Sweden was responsible for this worldwide movement. With New York being the centre of attraction of this event. Environmentalists were thrilled with the response they received, over 1.1 million students gathered (striking schools) to hear her speech.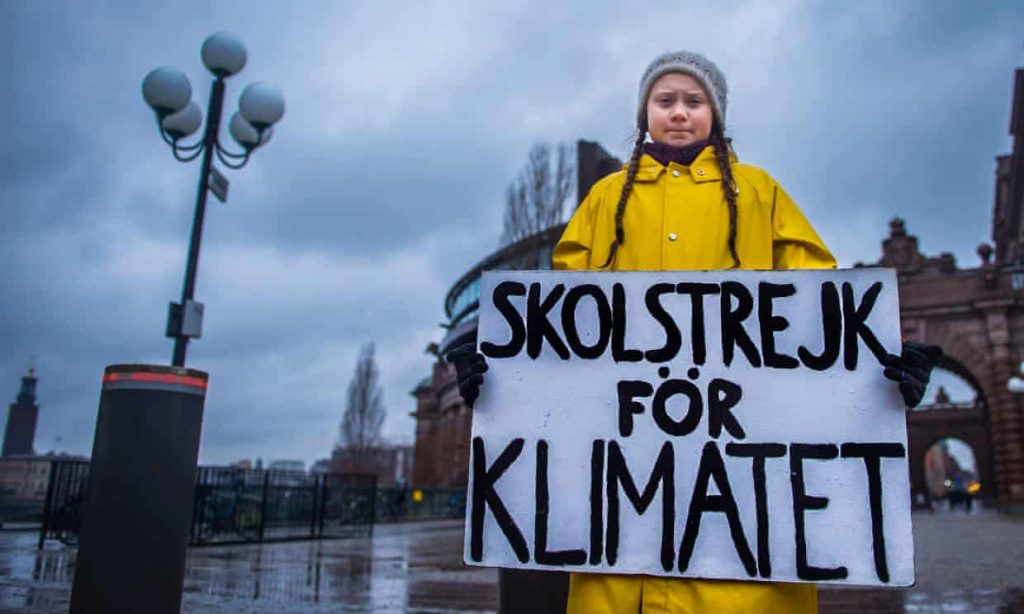 My take on this!
I believe that this is a great step taken towards spreading awareness regarding this movement in the whole world. Even those who may be least concerned will be affected by the large scale on which this event is taking place.
We all know that saving the environment should be our first priority, but only a few of us do something to make our future better and more sustainable. At the current rate of climate change and environmental destruction the Earth will be a completely changed place in a matter of decades, but if steps are taken, with support and initiative from world leaders, and the motivation of people all around the world, it shouldn't be long before we start moving on the right track again.
Planting trees, basic right? Guess what? It is one of the most effective ways of dealing with the problem of Climate Change. What basically is a tree? A machine that takes in Carbon and gives out Oxygen, with a bucket load of other benefits to accompany this.
How about the strategy "Protect,Restore,Fund", many of you have been putting this up on our Instagram stories, but do we really know what this means? To put it simply, we need to protect our forests, restore the damage we have already caused to them and finally fund the processes of further betterment of the environment.
Now that we have looked closely at the problem, seen the ways in which we can help towards getting rid of the problem, why not start working towards it? The quicker, the better. We dont have much time to save the environment and reverse the effects of climate change so be quick. I hope this quick read along with a fix has been helpful and informative to read!
#naturenow , tweet, share and do everything possible to get this message spread across. Most importantly be a part of the movement, start now, work towards the goal and do it alongside others on a massive scale. If one 16 year old can do so much, why cant we?
Leave your thoughts, suggestions below in the comments section and please share this article specifically.